Time for Active Invest Miami to showcase their Spamish performance!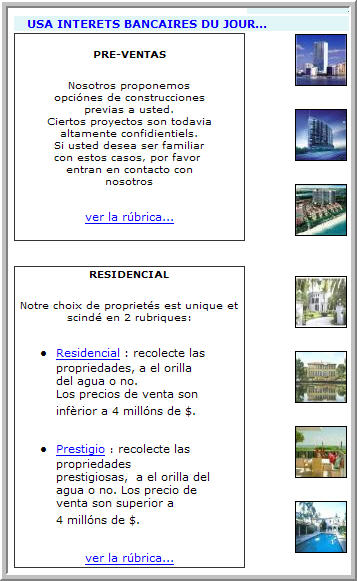 And the back-translation (only the first box):
USA INTERETS BANCAIRES DU JOUR...

PRE-SALES

We propose
optións of previous
constructions to you.
Certain projects are still
highly confidientiels.
If you want to be a relative
with these cases, please
they enter in contact with
us

see the section...
As you can see, not only the Spanish is very poor, but it is also mixed with French! Though it may seem surprising that something like this could happen to a professional company, it can actually happen to any company relying on its in-house "bilingual talent" for translation...