Unfortunately, Indiana Resource Center for Autism doesn't quite get it right...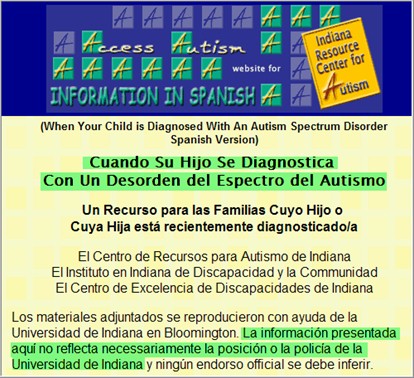 I've highlighted in green the selected excerpts, and the back-translation follows:
When your child diagnoses himself with an autism spectrum disorganization
So if your child doesn't diagnose himself, the rest of this article is not for you...
The information presented here doesn't necesarily reflej Indiana University's position or police...
Is there so much violence in Indiana University that they need an university police?