A great Christmas message from Iconoclast.com...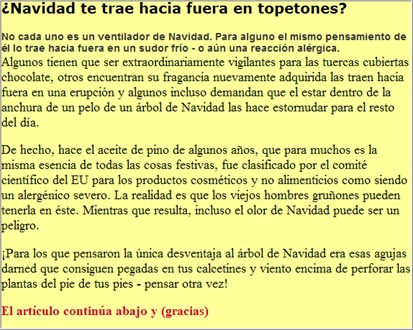 And a few back-translated excerpts for your delight:
Christmas brings you towards the outside in bumps?

Not each one is a Christmas wind blower.
I for one happen not to be one!
For someone the same thought of him brings him towards the outside in a cold sweat - or still an alergic reaction. Some have to be extraordinarily vigilant for chocolate-covered female screws . . .
Them evil nuts and bolts! Be very careful with snacks rich in iron during these holidays!
Wishing you all a very merry Christmas season,
Jaime Bonet