Quality Dialisis Inc. (http://www.qdiinc.com/spanish/rightframe_faqs.htm) delights us with this gem: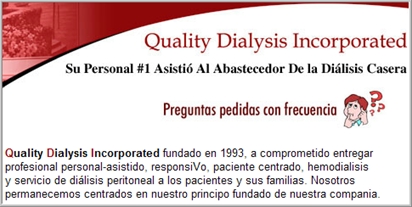 Which would back-translate as:
Quality Dialysis Incorporated

Your #1 Staff Assisted the Homemade Dialisis Supplier

Frequently Asked-for Questions

Quality Dialysis Incorporated founded in 1993, to committed deliver professional assisted-staff, responsical, focused patient, hemodialysis and peritoneal dialysis service to patients and their families. We stay focused in our I prince founded of our compani.
Self-explanatory, right?