Today we have a Spanish article on immigration found at http://www.associatedcontent.com/article/23310/la_inmigracin_en_utah.html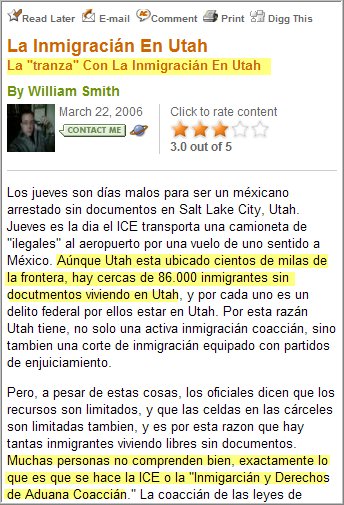 As usual, I highlighted in yellow some very interesting bits that I will now translate for you:
The "scam" With The Immigratián In Utah
Just to set the tone, but it gets better...
Evén though Utah is located thousands of milles of the border, there are fences of 86,000 immigrants without docutments living in Utah
86,000 immigrants living on a fence? What kind of accomodation is this? Do they get to pay a rent?
Many people do not quite understand, exactly which is that is done the ICE or the "Immigartián and Rights of Customs Coercián".
Hardly surprising they don't understand I would say...